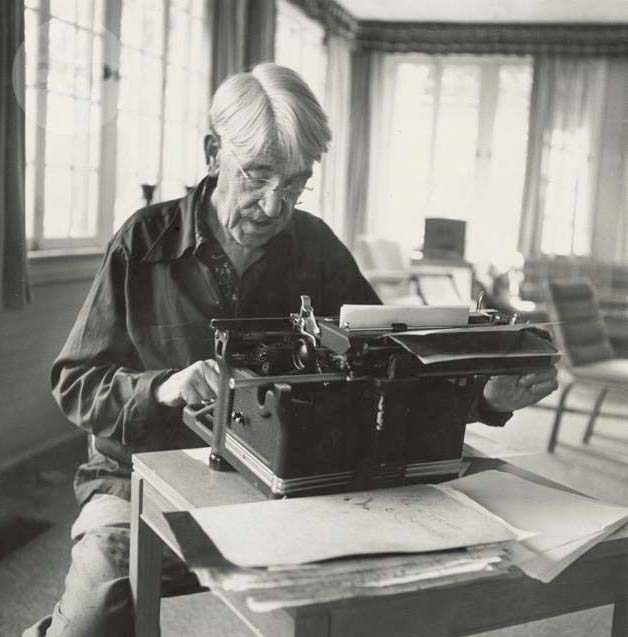 • Dewey on Naturalism, Realism, and Science. Presented at PSA 2000. Dewey's later work (from 1925) develops a form of naturalism with important differences from versions familiar today.
Others:
• Quine and Pragmatism. With a few pivotal remarks, Quine changed the path of the pragmatist lineage in philosophy. In the Blackwell Companion to Quine (2014).
• Pragmatism: Philosophical Aspects. In the International Encyclopedia of the Social and Behavioral Sciences, 2nd edition, 2015.
• Finding Your Way Home (Dreyfus, Taylor, Dewey, Heidegger, Rorty). With extra notes here.
• An older paper about Spencer, Dewey, and biology.
The photo of John Dewey, one I'd not seen before, is taken from the Classic Typewriter Page.