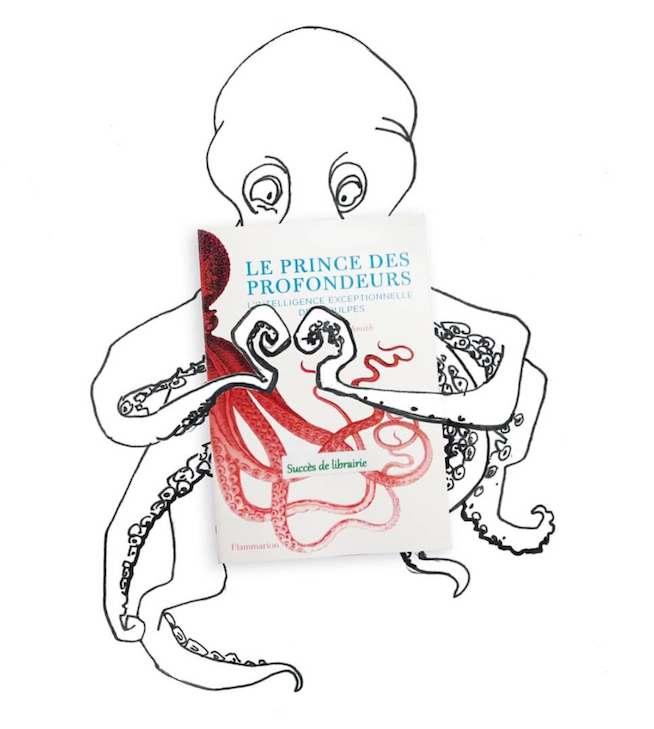 A review in Science (Ophelia Deroy); an adapted excerpt from Chapter 7, about the puzzle of aging, in the New York Times; an article in the Atlantic, about the book and other octopodean matters, by Olivia Judson.
The drawing on the left is by (and ©) Sophie Gutierrez.
An excerpt from the book (edited quite a lot) in Scientific American; a review in the New York Times (by Carl Safina), with a podcast attached; a review in the Guardian (UK); London Review of Books (a review of Other Minds and Sy Montgomery's octopus book).
Financial Times – a multi-review of Dan Dennett's new book, a book about AI by Jose Hernández-Orallo, and Other Minds, by Stephen Cave, an underwater review in Dive Magazine by Graeme Gourlay.
A review in the Wall Street Journal (Colin McGinn); a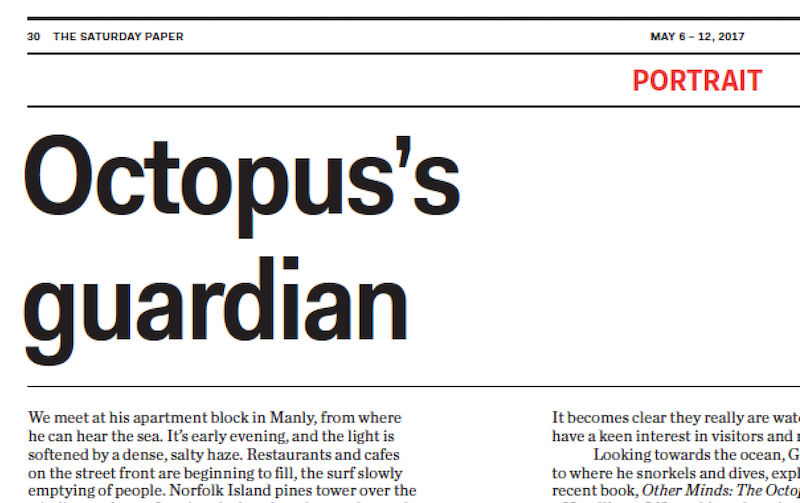 review in the Chicago Tribune (Nick Romeo); a review in the Seattle Times (Irene Wanner).
A review in the Economist; a review in the LA Times (Meehan Crist), a review in the Washington Post (Callum Roberts); a Cosmos & Culture (NPR) post by Alva Noë.
A review in the The Times (UK); an article in the New Republic (Adam Gaffney); Literary Review (Charles Foster, of Being a Beast); Times Higher Education (Steven Rose).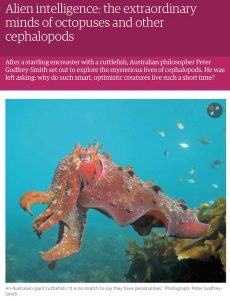 The Guardian (an interview and scuba dive with Elle Hunt); The Australian (Tim Flannery); The Saturday Paper (Sarah Price); an Italian review (Paolo Pecere).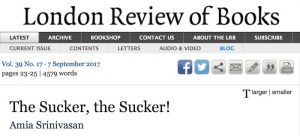 New York Magazine (Drake Baer).
LA Review of Books (Marlene Zuk).
Studies in History and Philosophy of Biological and Biomedical Sciences (Marta Halina)
Radio, Video, Podcasts: Google Talks, Studio 360 (New York), BBC Radio 4, Big Think, Mind over Matter, New York Times podcast, Inside Science (BBC), Sunday Extra (RN, Australia), Sun-Herald video (Australia), Sydney Morning Herald – article and video, NAUI (scuba association) podcast, BBC Natural Histories (a long octopus feature), Radio New Zealand, 'Start the Week' on BBC Radio 4, A Yale Podcast.